I have been respraying, detailing and weathering N Gauge locos and rolling stock for over 17 years. Taking a ready to run loco from the box and planning what to do to enhance it (there is always room for personalisation no matter how good locos are 'straight from the box') is something I have always enjoyed. Since Farish have recently decided to retool most of their RTR loco's such as the class 20, 37, 47 etc.., It has been quite hard to actually add more detail, as most of it is already there. This does not stop me from respraying locos into liverys that I actually want for the era I model. Even some of the super detailed RTR locos are not 100% correct, so some details need to be added or in some cases re

moved for the actual prototype that I am modelling. This is how West Coast Resprays was born, offering you, the discerning N Gauge modeller, high quality resprays at affordable prices. Please take some time to browse our ever expanding gallery of past and recent completed work.


Some of the services we offer




Full respray (Turnaround time is generally 12-16 weeks)

 


Livery corrections to incorrect RTR factory produced models (Partial respray) 

Fitting etched nameplates, depot plaques, arrows, etched snow ploughs etc

Weathering to your specification (Rolling stock included)

Adding fine detailing parts to your locos or rolling stock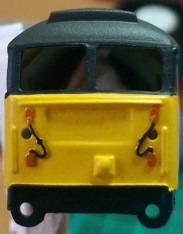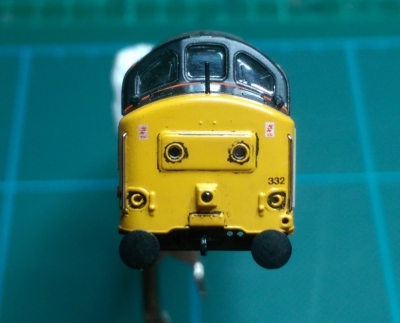 Cabs fronts finished ready to fit to a recently completed INTERCITY swallow Class 87.
Multiple working boxes have been carefully removed and etched RCH / TDM jumpers fitted. Also the prototype I was modelling had the square high intensity headlights. 
Etched RCH jumpers fitted to 47702

37332 with repositioned air horns from roof to nose ends.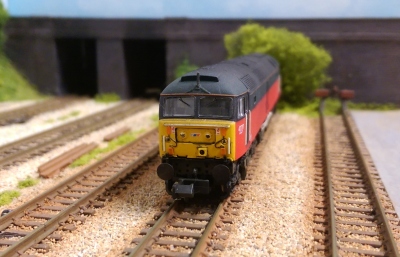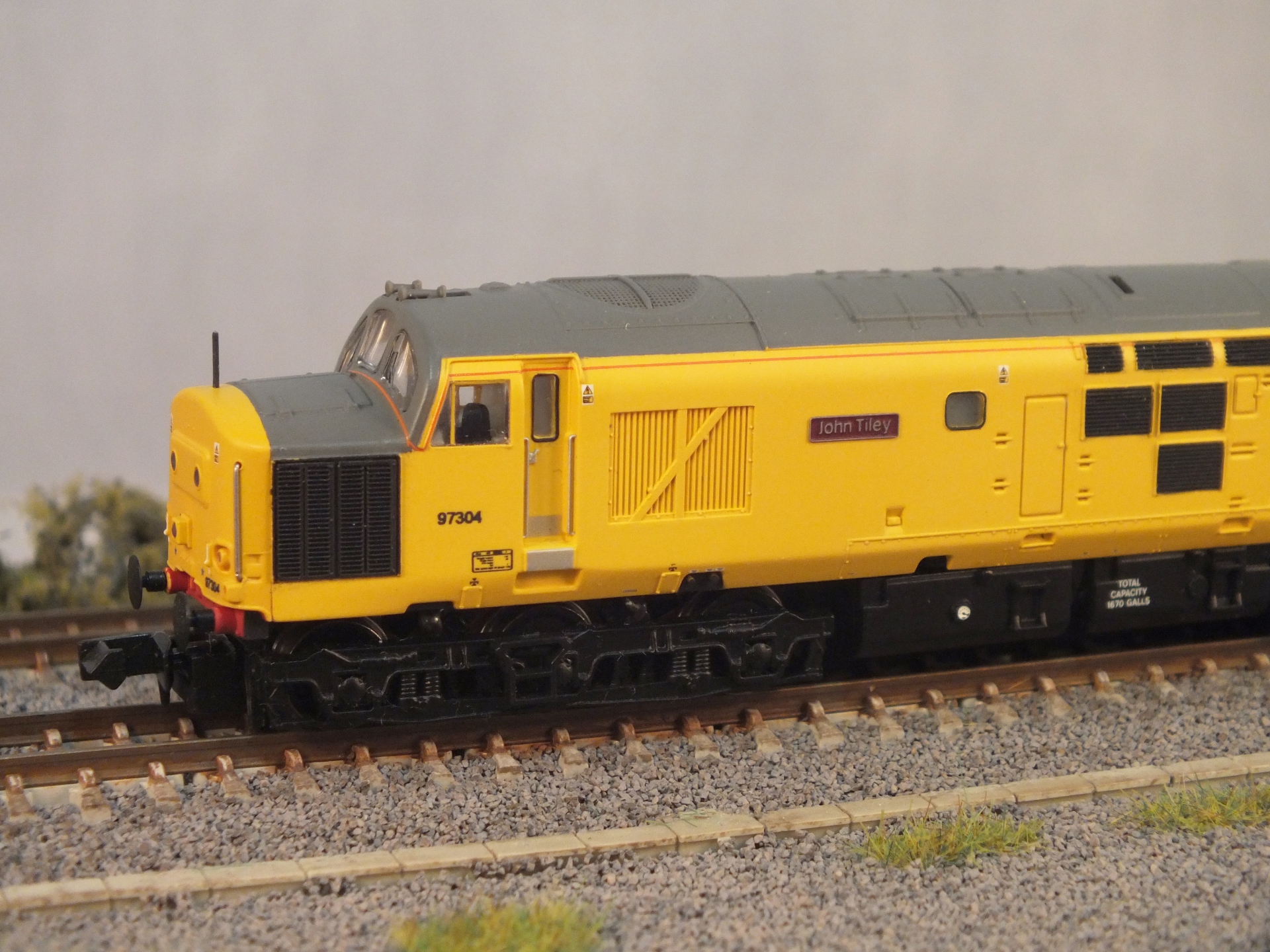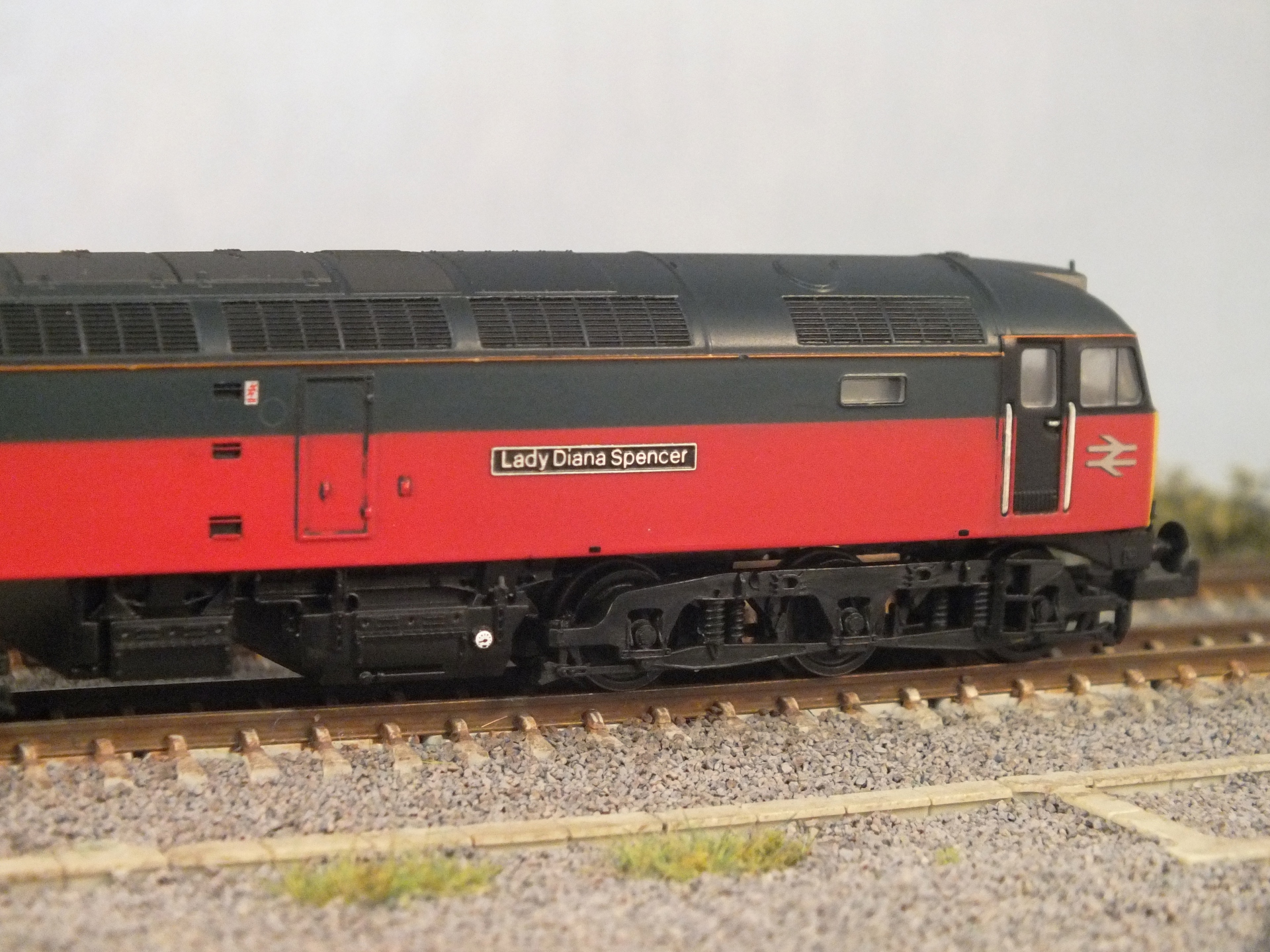 Renumbered 47717 with added etched RCH jumpers fitted and small NSE flashes as per prototype also lightly weathered.  

Close up examples of standard renumbered locos. Class 37 97304 John Tiley also renumbered and weathered 47712 Lady Diana Spencer with etched BR arrows.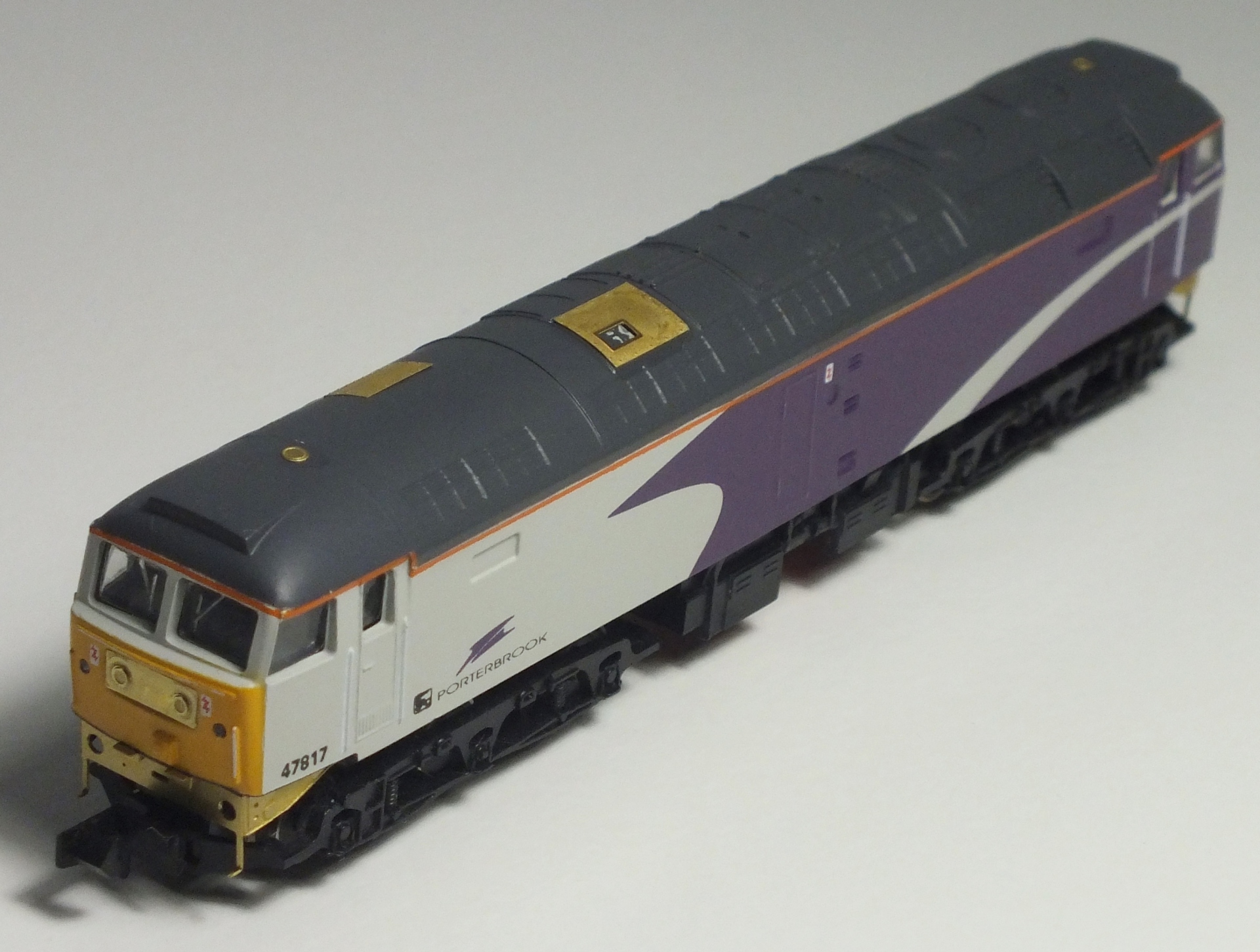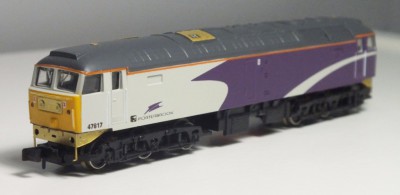 A Porterbrook Class 47 with etched brass cut away buffer beams fitted.
This is part of a heavy detailing project with a partial respray.
Note the modified twin fuel tanks.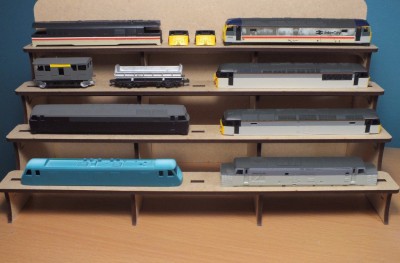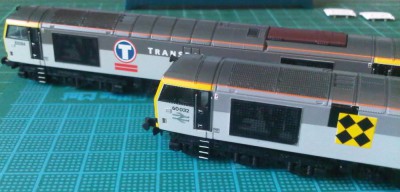 Example of livery corrections shown here with a pair of Class 60's. Note the upper flint grey differences. Coal sector 60032 is now carrying the correct shade.
A typical scene from the workbench.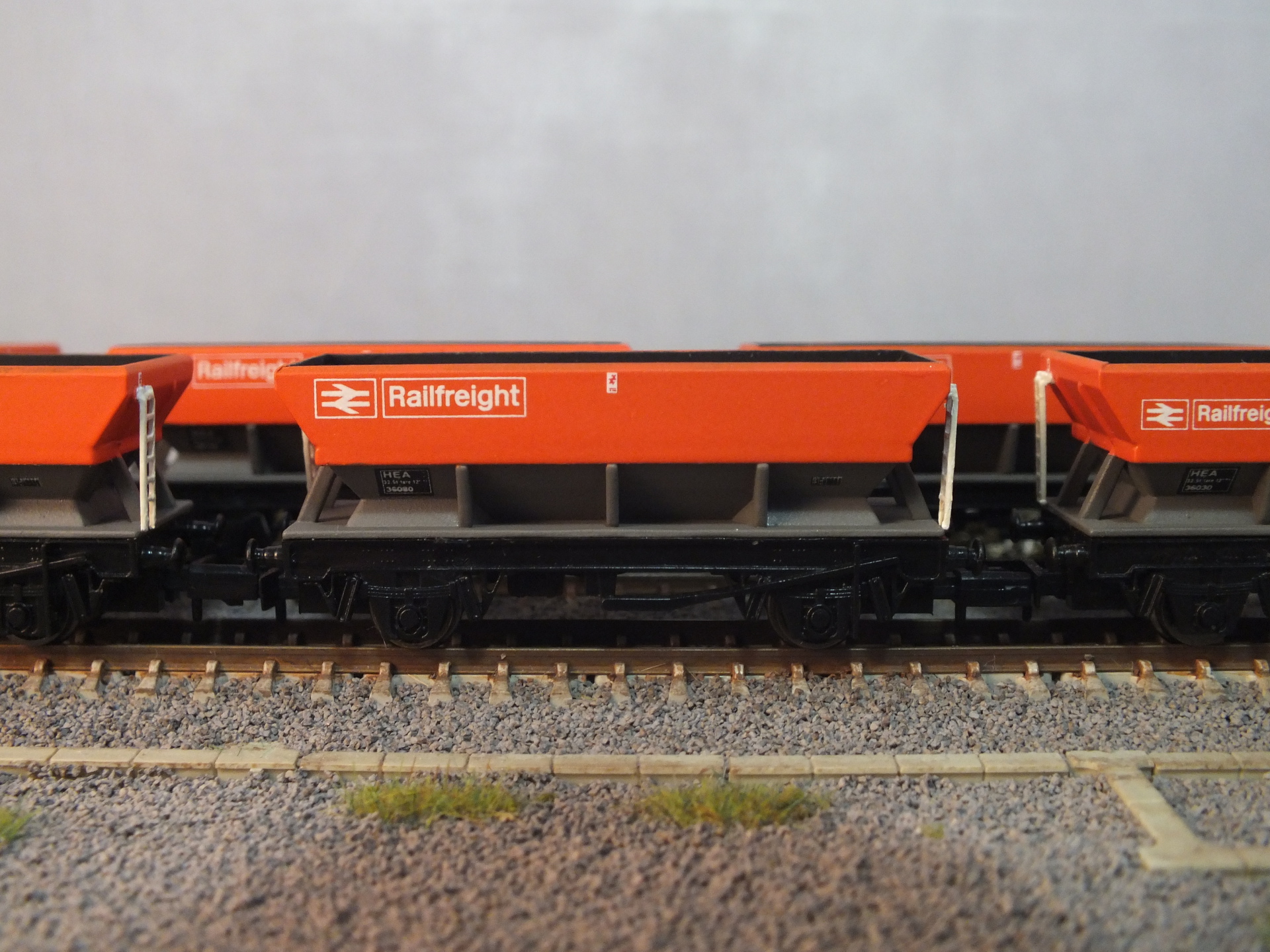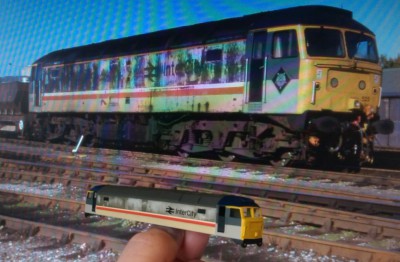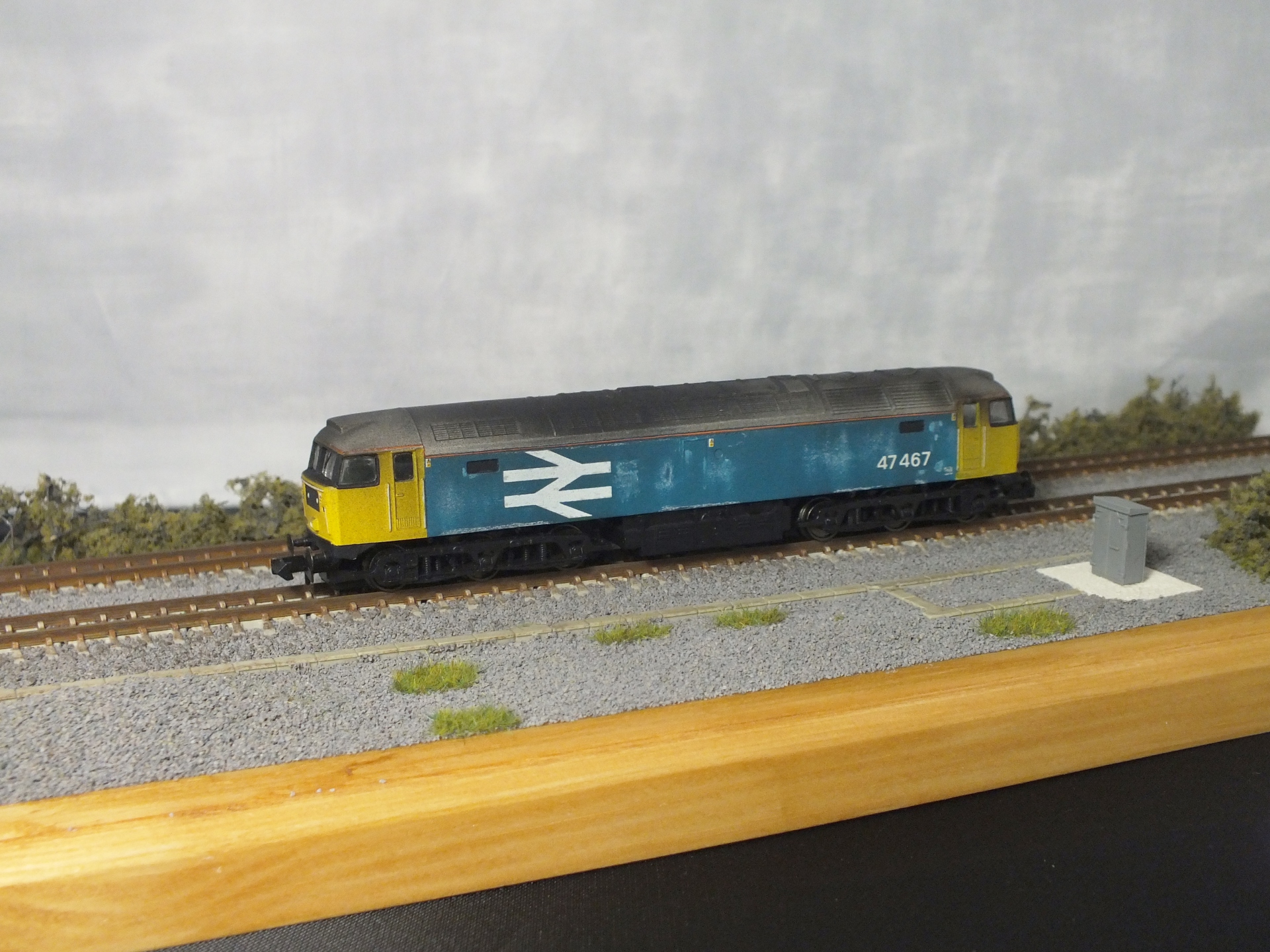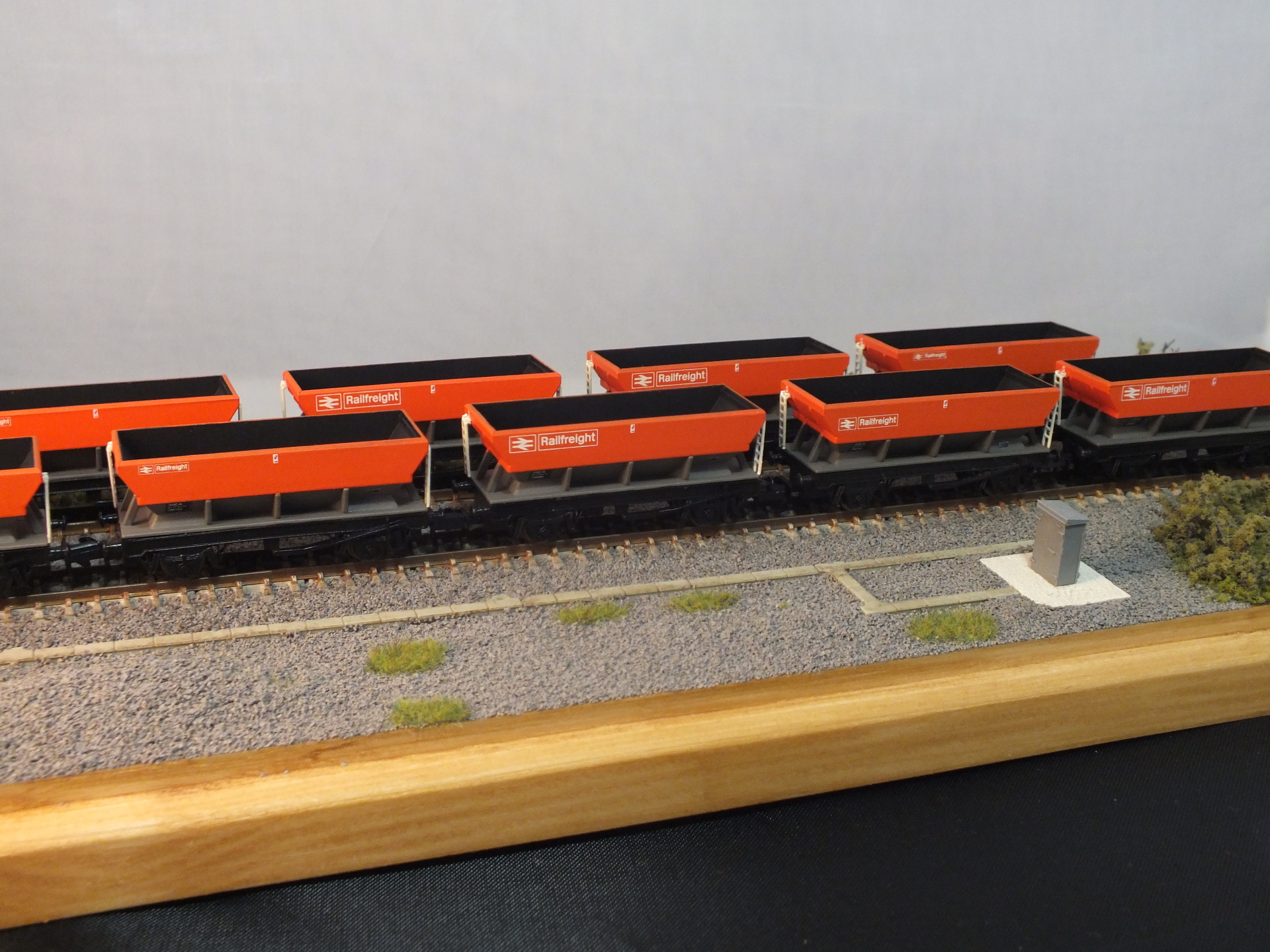 A rake of HEA hoppers fully resprayed

into ex works Railfreight red livery. 
When carrying out major weathering or fading work I try my very best to get a near as true representation of the prototype that is being modelled. Whether this is using customer supplied photos, working from my vast library of images or the computer. Here is a near complete model of 47525 as she was circa 1995 in transition livery also 47467 as she was in the later years heavily faded and weathered.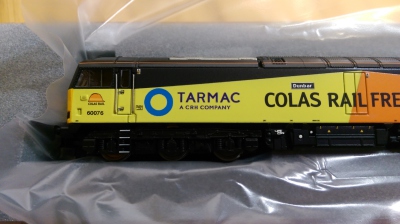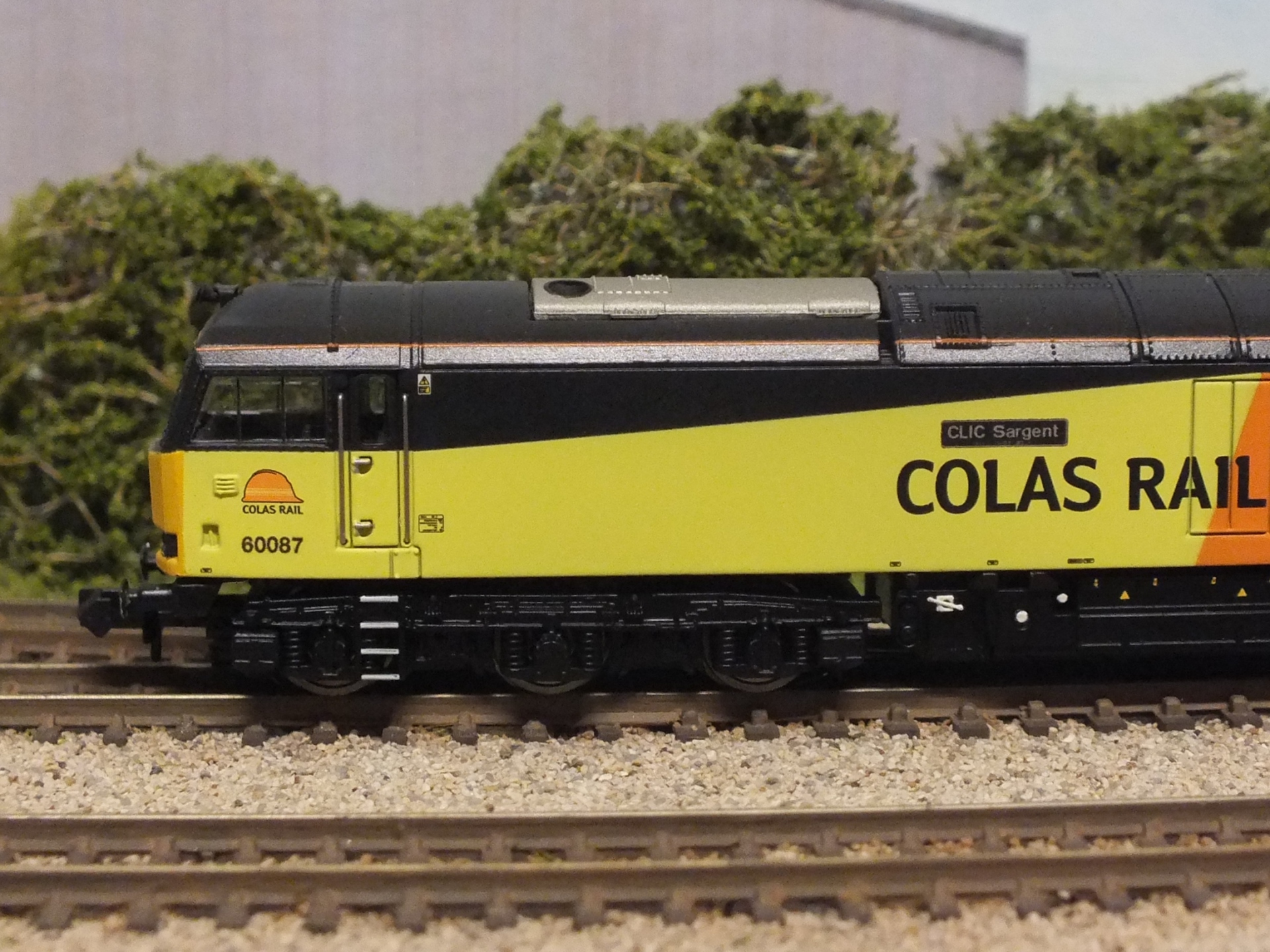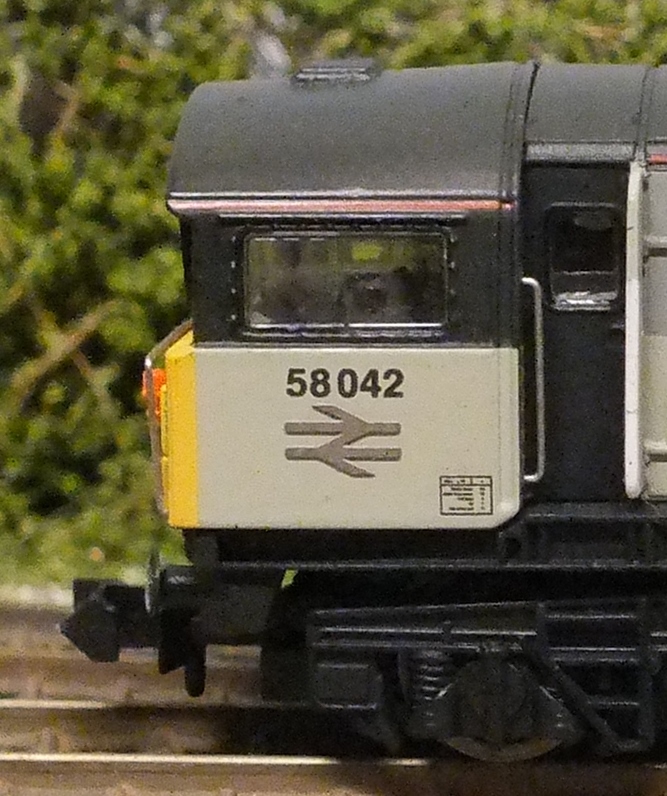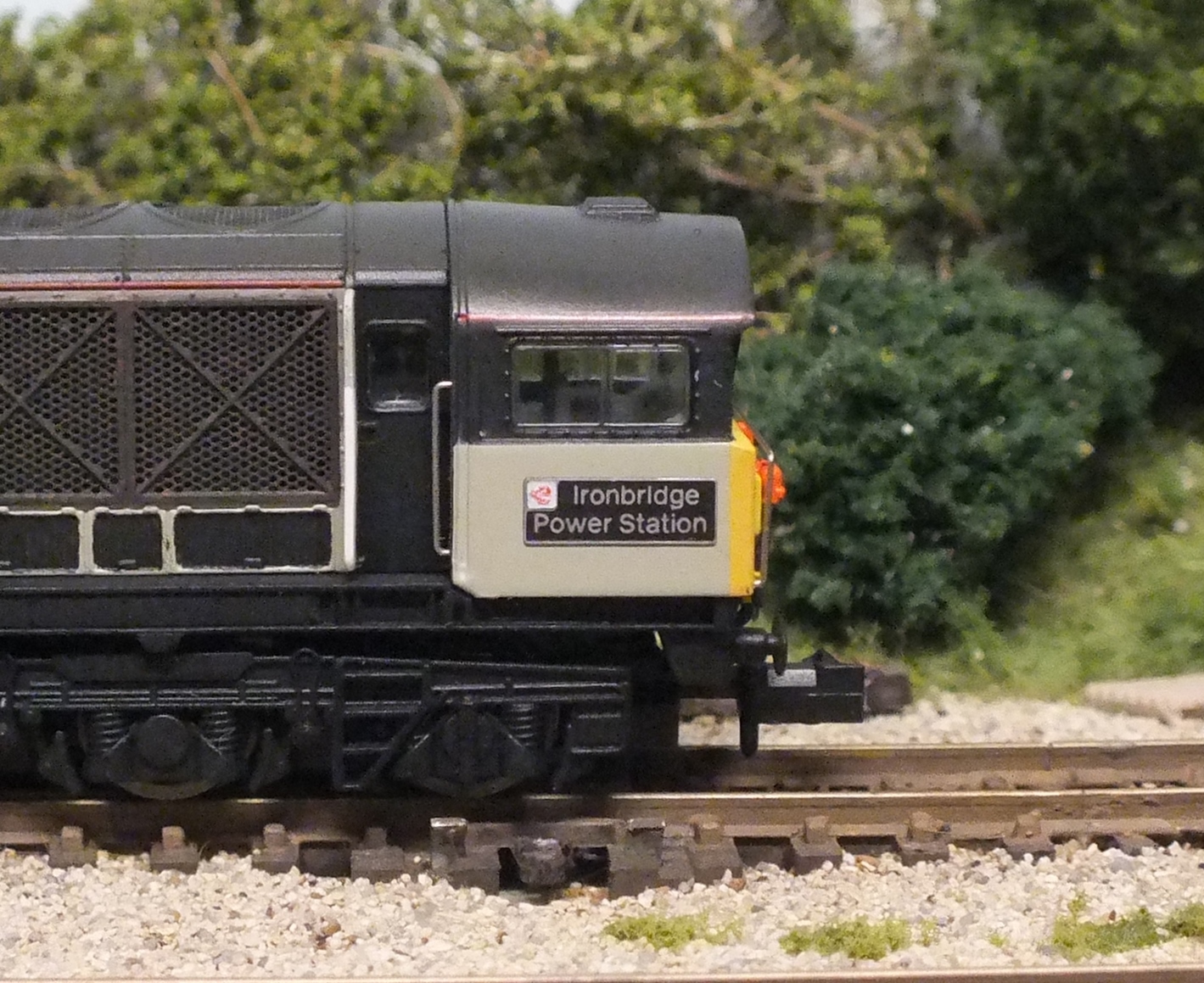 Another example of factory finish renumbering. 60076 Dunbar & 60087 CLIC Sargent. Note 60076 with added Tarmac branding and printed nameplate.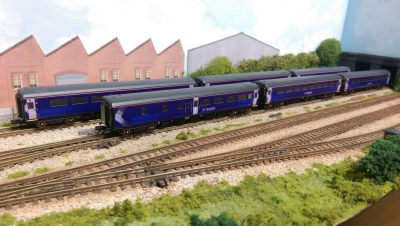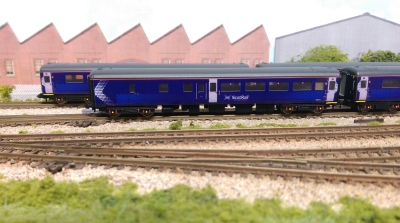 Close up shots of a recent 58 commission showing the fine etched BR arrows and nameplated fitted.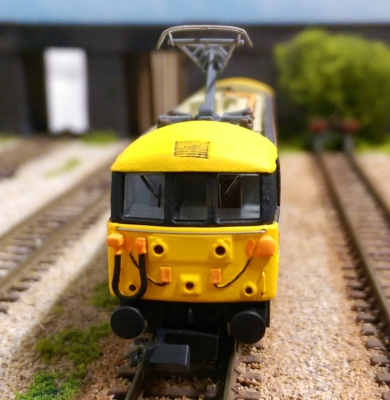 Vinyl coach conversions. ScotRail Mk2F TSOs & BSO in the latest Saltire livery. All finished with coach end details such as C1 classification markings, data panels and cantrails. Vestibule end doors have also been painted the correct colour. Note the red springs and yellow axle box covers plus foot boards. 

86/4 multiple working jumpers and receptacles on a Dapol class 86 which has been fully resprayed into IC Executive livery.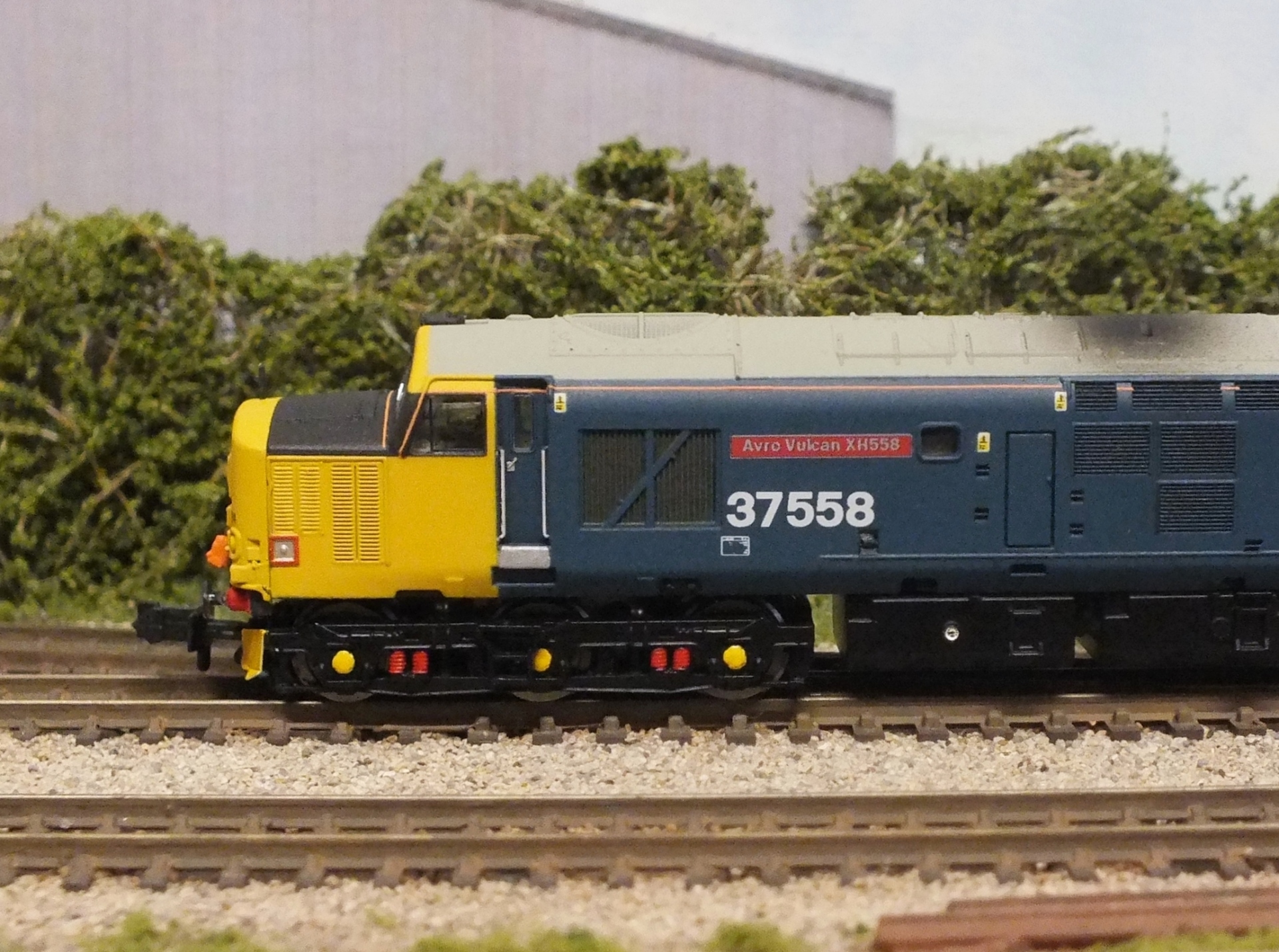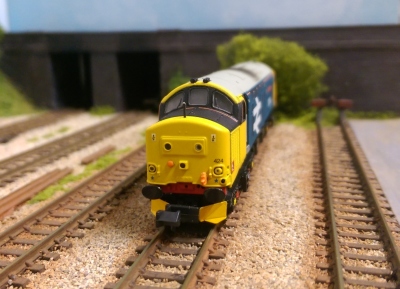 Renumbered 37558 (424) Avro Vulcan XH558 with custom printed nameplates and number sets. Can you tell the differnce between a printed & etched plate? Note the added DRS multiple working socket.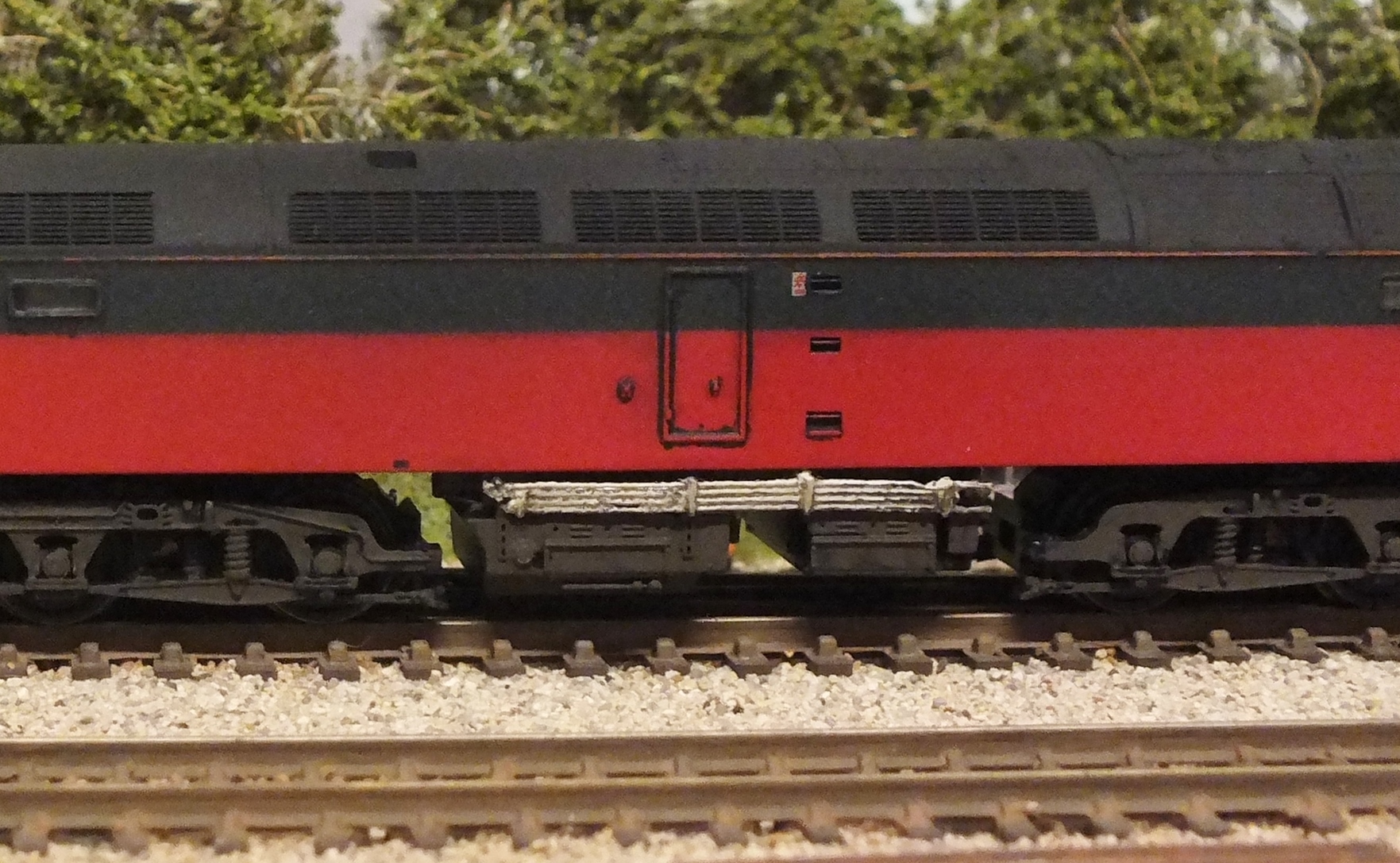 Class 47/7 (701-717)

Brake intercooling pipes.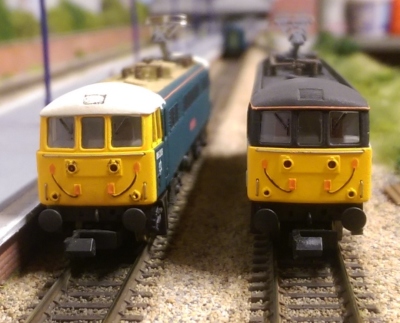 Recently commissioned 86233 & 504. Standard Dapol 86 models back dated with removal of the later style RCH jumpers and early (etched) style fitted. Headlights have also been removed as per prototypes.